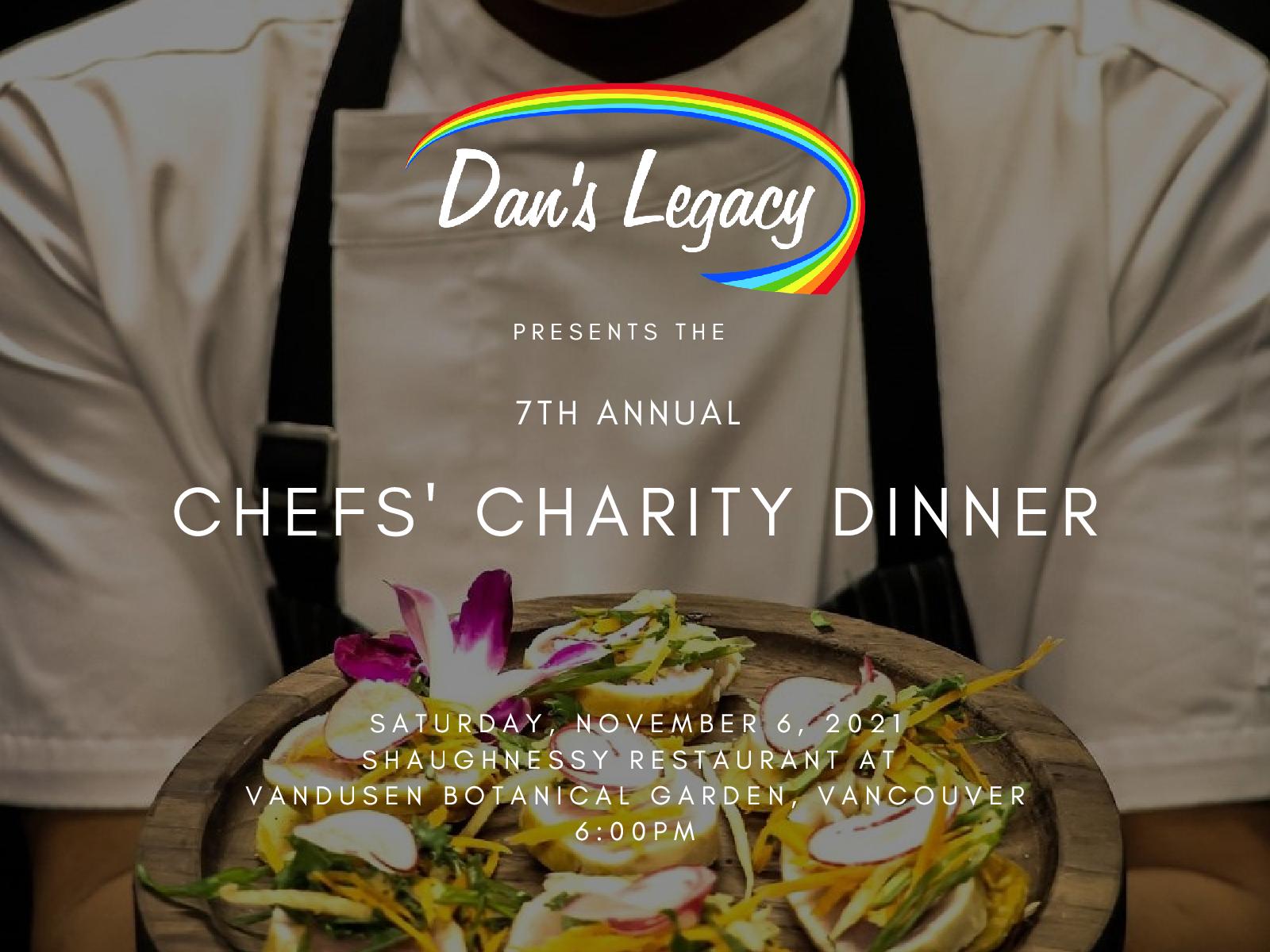 7th Annual Chefs' Charity Dinner
Join us at our 7th annual Chefs' Charity Dinner on Saturday, November 6, 2021 at Shaughnessy Restaurant at VanDusen Botanical Garden in Vancouver. Proceeds from our annual fundraiser go towards our trauma and culturally informed counselling and life-skills programs for at-risk youth in Metro Vancouver. 
Drug overdose is a key issue in Vancouver, and Dan's Legacy has a more than 50% success rate in helping youth avoid entrenched addiction through its evidence-based, harm prevention therapy programs. We're breaking down silos and actively working in partnership with other local community organizations to extend our reach and broaden our impact – and it's working. 
Together last year we helped over 250 youth stabilize, and begin working towards their educational, employment and recovery goals. 
Come and enjoy live entertainment, spirited auctions and a gourmet 3-course dinner prepared by our celebrated guest Chefs, who will only use surplus food in the creation of their signature dishes.
Sponsorships available – contact Barbara Coates, Executive Director, for more information.
Tickets: $150 each ($75 tax receipt).
HOW YOUR SUPPORT HELPS
Dan's Legacy's harm prevention programs put the focus upstream by diverting youth from entrenched addiction and possible gang association. This pro-active approach gets ahead of the problem before it happens, and saves our community – your friends, family, employees, customers and suppliers – millions of dollars in costs these issues place on health care, the justice system, first responders and policing. In the past four years, we have helped over 300 youth overcome their mental health and addiction challenges and lead productive and fulfilling lives.
For more information, please contact Amy Mildenberger at [email protected] or 604.763.602