Aunt Leah's Place
Aunt Leah's Place in New Westminster is a registered charity that assists young mothers and youth in foster care with supported housing.Our counsellors provide one-to-one counselling sessions and life-skills workshops which help them stabilize within their supported housing programs. For those who need longer-term counselling we continue to provide that support.The organization has entered into a new partnership agreement with BC Housing that will greatly increase their capacity to offer assistance to youth in their Support Link, Link and Thresholds programs. Dan's Legacy has been invited to provide the mental health component to this expansion of their services, raising the total number of our clients at Aunt Leah's Place from 100 youth to 135.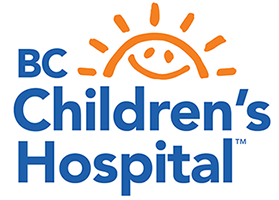 BC Children's Hospital RICHER Table
The Responsive Intersectoral Children's Health, Education, and Research (RICHER) Initiative was established in 2006 and seeks to address health equity disparities experienced by many marginalized and vulnerable children and families. Working from a child/family centered philosophy, the family's particular needs and circumstances are taken into consideration when providing healthcare services, which are linked to specialized healthcare and their community- based support networks.

REACH Community Health Centre
The REACH Community Health Centre has been providing community-based health care for fifty years, offering a variety of health and social services under one roof.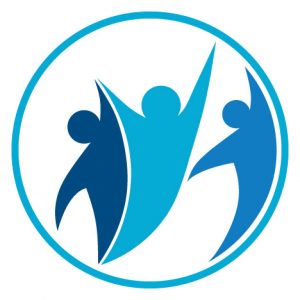 Broadway Youth Resource Centre
We are currently in development of plans to partner with the Broadway Youth Resource Centre (BYRC) to offer wrap-around services including counselling, life-skills, and an exercise program under the supervision of a certified fitness instructor. We also plan to support clients with their Person's with Disability (PWD) and Agreements with a Youth Adult (AYA) applications, as well as post-secondary tuition applications to the BC Ministry of Advanced Education, Skills and Training Tuition Waiver Program.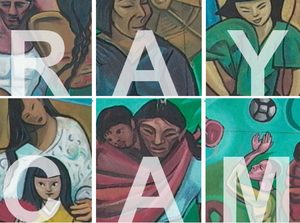 Ray-Cam Cooperative Centre
Dan's Legacy's Program Director currently participates in a Responsive Intersectoral Children's Health, Education and Research Initiative (RICHER) table at the Ray-Cam Cooperative Centre in East Vancouver. Here we have identified a need for specialized counselling services for youth with Fetal Alcohol Spectrum Disorder (FASD), and plan to expand our Supported Program for Youth with FASD workshops. The six- month FASD workshop pilot for this program was successfully completed in May, 2018 in Surrey, and we are in the process of developing a plan to mirror the program with both the Ray-Cam Cooperative Centre and BYRC in Vancouver.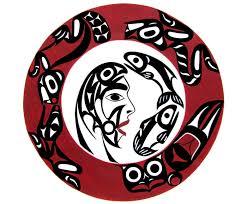 Kwikwetlem First Nation
We provide also counselling and life-skills programs to the youth living both within and outside of the Kwikwetlem First Nation community.

Zero Ceiling Society
"Zero Ceiling is committed to ending youth homelessness in BC. For over twenty years, we've been helping young people facing homelessness have a healthy transition to adulthood. We provide stability, support, and opportunities so that young people can focus on personal growth. We believe every young person deserves the chance to become the best version of themselves. Based in the unique mountain resort of Whistler, BC, we serve youth aged 16-24 from Metro Vancouver and the Sea to Sky Corridor. Our programs offer supportive housing, supportive employment, case management, life skills education, mental health supports, and outdoor recreation in a safe, supportive environment. We build strong relationships and support young people for as long as they need: just like a family".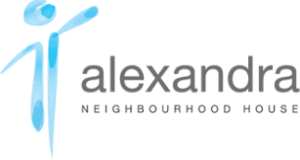 Alexandra Neighbourhood House
"Alexandra Neighbourhood House is a place for people of all ages, abilities and cultures, providing programs, services, community events, residential camps and seasonal day camps for our community on the Semiahmoo Peninsula and beyond. Alex House operates from three different locations: Camp Alexandra in Crescent Beach, the Youth and Family Centre in White Rock, and our chlldcare centre at Kensington Prairie Community Centre in Surrey. Alex House is also a popular retreat and conference centre, with overnight accommodations for both large and small groups, a selection of daily room rental options and a spectacular ocean view, waterfront room that's ideal for socials, workshops or classes. Alexandra Neighbourhood House is a member of the Association of Neighbourhood Houses of BC".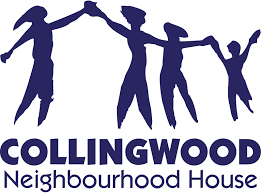 Collingwood Neighbourhood House
"Collingwood Neighbourhood House (CNH) provides services and community development initiatives aimed at improving the quality of life of residents in the Renfrew-Collingwood area of east Vancouver. Activities are targeted primarily to low and middle income families. Services are delivered in a variety of languages with emphasis on building social connections, capacity, cross-cultural sharing and life-long learning. Residents of all ages participate in educational, cultural, social, health, economic and recreational services, as well as contribute towards building a safe and caring community through volunteer contributions, leadership and partnership development".

Mount Pleasant Neighbourhood House
Mission: "Mount Pleasant Neighbourhood House plays a leadership role in building a healthy and engaged neighbourhood by connecting people and strengthening their capacity to create change".

Little Mountain Neighbourhood House
Mission: "To connect, engage and empower community members to create a vibrant, inclusive and caring neighbourhood".