Opening Soon!
Our social enterprise is located at: #150 – 131 11th Street in New Westminster
Open Monday-Friday 12:00pm to 5:00pm (closed on stat holidays)
What's on the menu?
Dan's Diner offers packaged soups, stews, curries, chilis and more, all made by our students under the direction of our professional chefs. New menu items are updated on a daily basis.
Students in our program learn professional cooking skills and business management, as well as valuable life skills. Our goal is to help the youth build self-esteem, maintain positive mental health, and secure employment in the food service industry.
Environmental Sustainability
Our mission is to create delicious food, jobs, and positive social impact in our community.
We use donated surplus food, which is perfectly good and repurpose it in our commercial kitchen into healthy meals.  At Dan's Diner, you are not only enjoying great food but also enriching lives.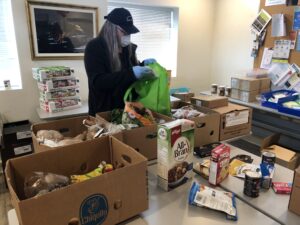 Catering Services
Looking for a caterer for your next event? We are at your service! We promise to create an exceptional culinary experience for you and your guests. And the best part is you'll not only enjoy a delicious meal, you'll be helping to enrich lives. Our current list of satisfied customers includes:
The City of New Westminster
Douglas College
The Lower Mainland Purpose Society for Youth and Families
Aunt Leah's Place
Call 604-532-2100 or email Program Manager Andrew Wong at [email protected] for more information.
---
This project has been generously funded by the following supporters