On Thursday, September 6, Dan's Legacy hosted a donor- recognition Bon Voyage reception at Simpatico Restaurant in Vancouver to thank the travelers of Journeys with Heart for their generous donation of $6,300. The funds raised will go towards Dan's Legacy's therapeutic counselling and life-skills intervention programs for youth battling trauma-based mental health and addictions issues.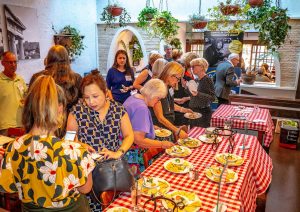 Since 2008, Journeys with Heart has provided bespoke international tours for small groups of adventurers. Accompanied by celebrity guest hosts, the customized travel packages include traditional sights mixed with hands-on experiences. Each tour is paired with a local charity that benefits from the trip.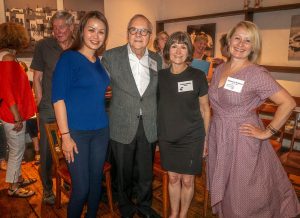 Well-known Vancouver restaurateur and philanthropist Chef John Bishop is the guest host for the sold-out fundraising culinary tour of Greece October 1-15, 2018 in support of Dan's Legacy.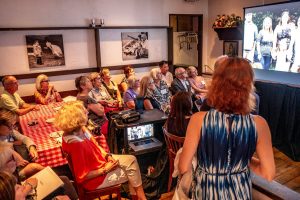 Dan's Legacy would like to thank Marinos Anagnostopoulos of Simpatico Restaurant for sponsoring the venue, Mr. Thanos Ioannou (Greek Consul General) for speaking on behalf of the Greek community in Vancouver, and the travelers of Journey with Heart for their support.
For more information on upcoming fundraising tours with Journey with Heart, please visit www.journeyswithheart or contact Jenny Karmali at [email protected] or 778-945-9007.
If you or someone you know is challenged by mental health and addiction issues and is asking for help, contact Dan's Legacy's Program Director To Littlewood at [email protected] or 604-999-9136.