March 22, 2020
A group of philanthropically minded local chefs, most of whom have been temporarily laid off due to COVID-19 restaurant closures, are working with Dan's Legacy to transform surplus food into delicious soups and meals for those in need in the community. Chefs TJ Conwi and Bruce Nollert from Ono Vancouver, Chef Warren Chow of Bauhaus Restaurant, Executive Chef Alessandro Vianello of Kitchen Table Restaurants, Chef Mike Boshart, Sous Chef Scott Milton and Chef Sean Macdonald and Chef Jefferson Alvarez are using their culinary expertise and big hearts to create healthy meals from donated ingredients that are then re-distributed back into the community to feed the hungry and the homeless.
Dan's Legacy has been collecting surplus food from grocery stores and food wholesalers for over 25 years, and feeds more than 300 people in the community each month who face food insecurity. Part of the surplus food collected by Dan's Legacy is delivered to the chefs, who create 600 litres of soup that they donate back to the non-profit as well as other charities in Metro Vancouver.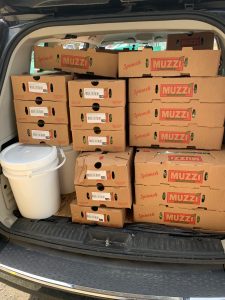 The meals and food hampers are handed out at Dan's Legacy's Sunday Haven dinner at Aunt Leah's Place in New Westminster – normally a sit-down meal but now being served as take out until social gatherings are permitted again.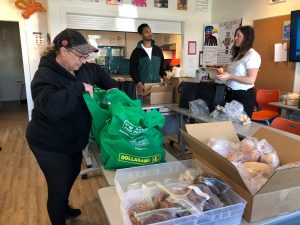 Ensuring the youth have nutritious meals is crucial, as they are some of the most vulnerable in society. Most are dealing with anxiety, depression, self-harm and hard drug use. Many are homeless and malnourished with compromised immune systems, making them vulnerable to COVID-19 and other opportunistic diseases. As an essential health service organization, Dan's Legacy's therapists are continuing to provide mental health counselling and other wrap-around supports during the current Coronavirus crisis to ensure these young people get the critical help they need. Working in partnership with Aunt Leah's Place in New Westminster, the two charities joined forces to provide housing, life-skills, and trauma-informed therapy to at-risk youth in Metro Vancouver.
If you or someone you know is asking for help, contact Dan's Legacy's Program Director Tom Littlewood at 604-999-9136 or [email protected].