(Photo: Arsala, Aamna, Noordeep, Executive Director Barb, and Marketing and Communications Manager Linda)
Dan's Legacy was honoured recently at Princess Margaret Secondary School in Surrey by a group of Grade 10 students involved in the Youth Philanthropy Initiative (YPI) program who invited us to attend the final competition and presentations.  Arsala, Aamna, and Noordeep chose Dan's Legacy as their project for YPI which is an international program that directs money and public awareness to hundreds of local social service charities, researched and advocated by young students. Each team had a chance to teach people about an important local social issue, and raise awareness for their selected charity and the services it provides to people in the community. The team with the top presentation at the school won a $5,000 grant for their charity of choice.
Dan's Legacy was selected by this group and focused their presentation on the social issue of domestic abuse. It is important to ensure that every child has mental support after experiencing domestic abuse so that they will have an equal opportunity toward a brighter future. A child experiencing domestic abuse stunts their personal, mental and academic growth by taking away opportunities that most other children have. Essentially, domestic abuse against children is negatively impacting the generations by stripping them of a successful future. "Everyone always says children are our future, so let's protect them!" said the team.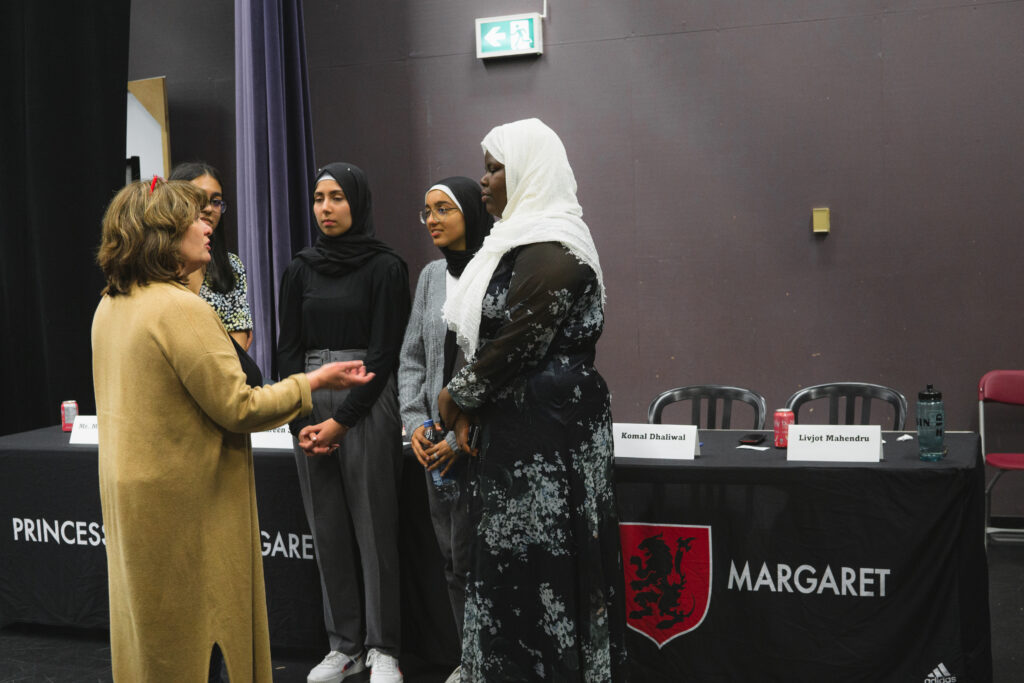 They believe that individuals and families are impacted by this social issue because it affects the victims' daily life in various ways. Domestic violence negatively impacts children's mental health which often leads to self-harm and suicide. Victims of abuse often develop other issues like eating disorders, PTSD, depression, insomnia and phobias. 
Arsala, Aamna and Noordeep explained that "This issue strips them from their opportunity to do better. All the ongoing issues and mental health problems prevent them from being capable of excelling at school until they receive help for their problems. Essentially they have to do an extra step that not everyone at their age/level has to do. They also slowly start to isolate themselves from family, friends, and the world so there would be higher rates of alcohol and drug use as a coping mechanism. Youth in the community has also seen an increase in homelessness."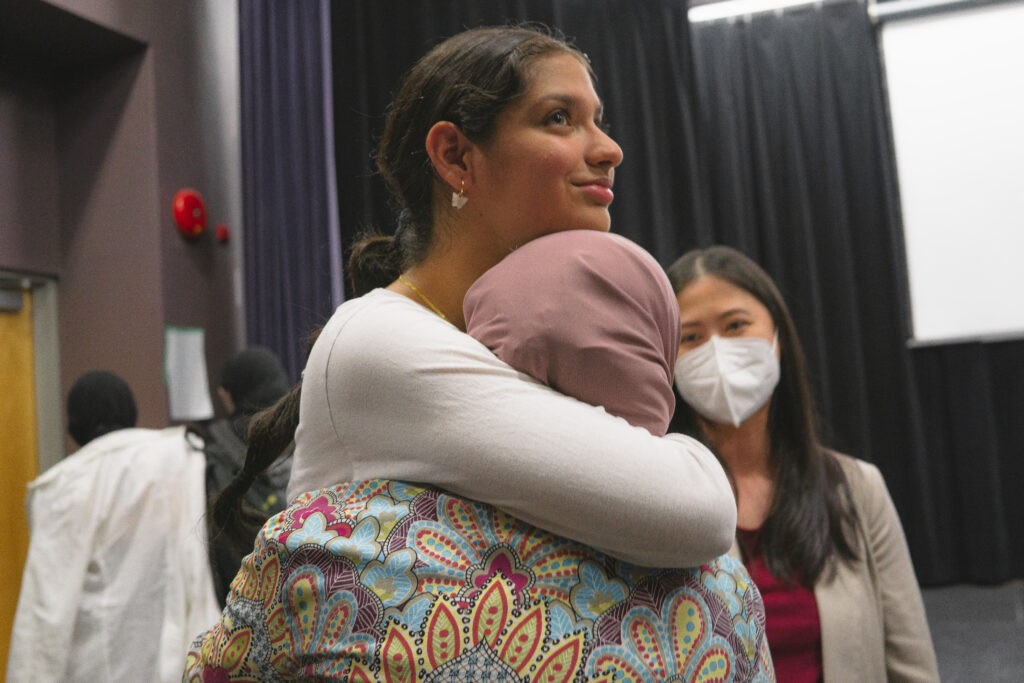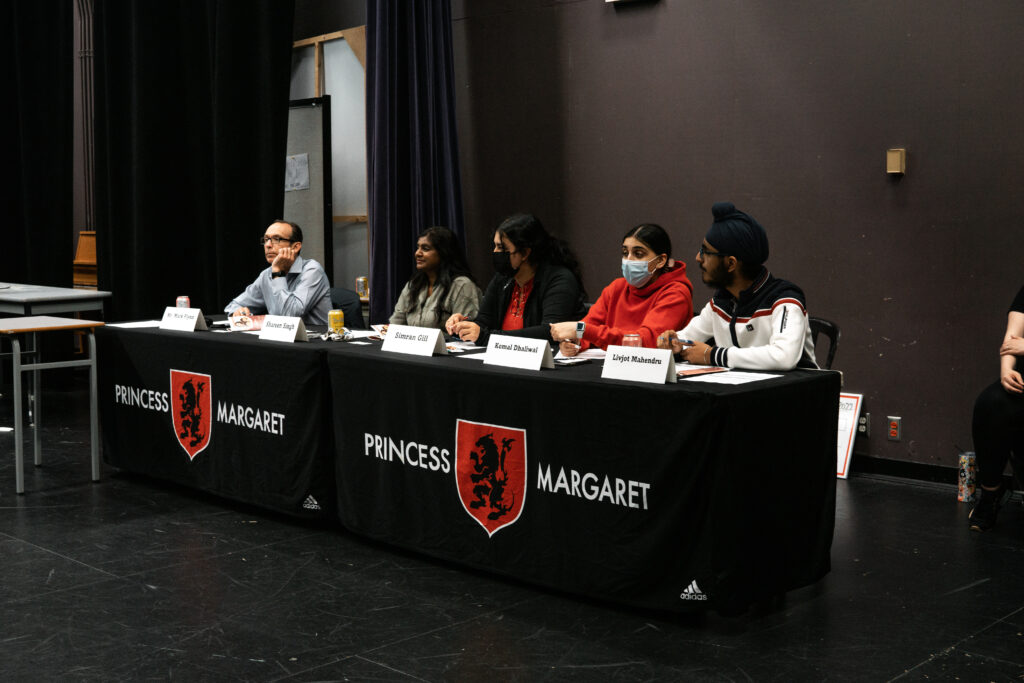 Our team of therapists, social workers and outreach workers work with youth every day who are struggling with the impacts of experiencing domestic violence as children. As well as trauma-informed and culturally sensitive counselling, we also provide life skills and job-skills training and connect the youth to other wrap-around services offered by our 17 community partners.
We want to thank Kevin Sanghara, Arsala, Aamna, and Noordeep who invited us to witness such an amazing passion for social issues that are happening in our community. It was such a joy to see creative projects come to life through their voices and presentations at Princess Margaret Secondary School.
If you notice a peer, friend, or any youth who is dealing with mental health and addiction issues and is asking for help, contact us.