On Friday, February 24, MP Parm Bains (Steveston-Richmond East) announced a grant of up to $1.7M to the City of New Westminster through Public Safety Canada's "Building Safer Communities" fund, designed to prevent gun and gang violence. Dan's Legacy has been contracted to provide trauma informed counselling and work experience opportunities through its new "Dan's Diner" job-skills training program.
Diverting at-risk youth from gang recruitment requires an early intervention approach, which Dan's Legacy's team of therapists, social workers, outreach workers and chef instructors are uniquely qualified to provide. With marketable skills training in the hospitality/food service industry, at-risk youth have a greater chance of maintaining their mental health stability, building self-esteem through employment, and contributing to their community.
The "Dan's Diner" project will provide low-cost meals to the community and should be operational by the summer.
MP Parm Bains spoke on behalf of Public Safety Canada, and was joined at the podium by His Worship Patrick Johnstone, Mayor of the City of New Westminster, Lynda Fletcher-Gordon, Executive Director of Purpose Society and Tom Littlewood, Program Director for Dan's Legacy.
If you or someone you know is interested in enrolling in either the Intro to Cook culinary skills training program or receiving mental health counselling and wrap-around support: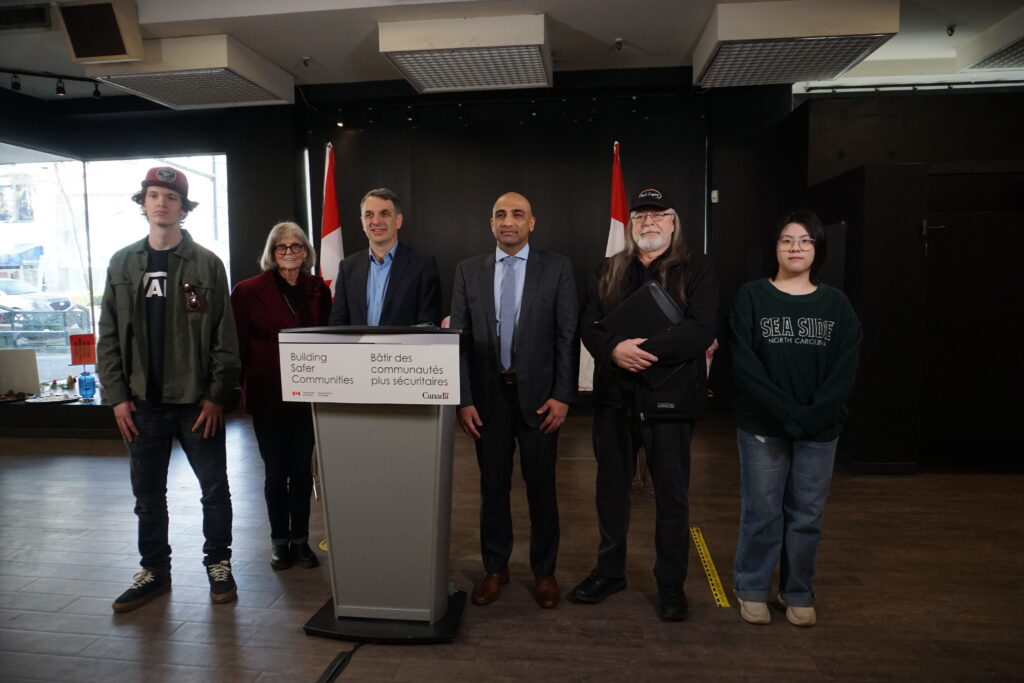 Left to Right: Lynda Fletcher-Gordon, Mayor Patrick Johnstone, MP Parm Bains, Tom Littlewood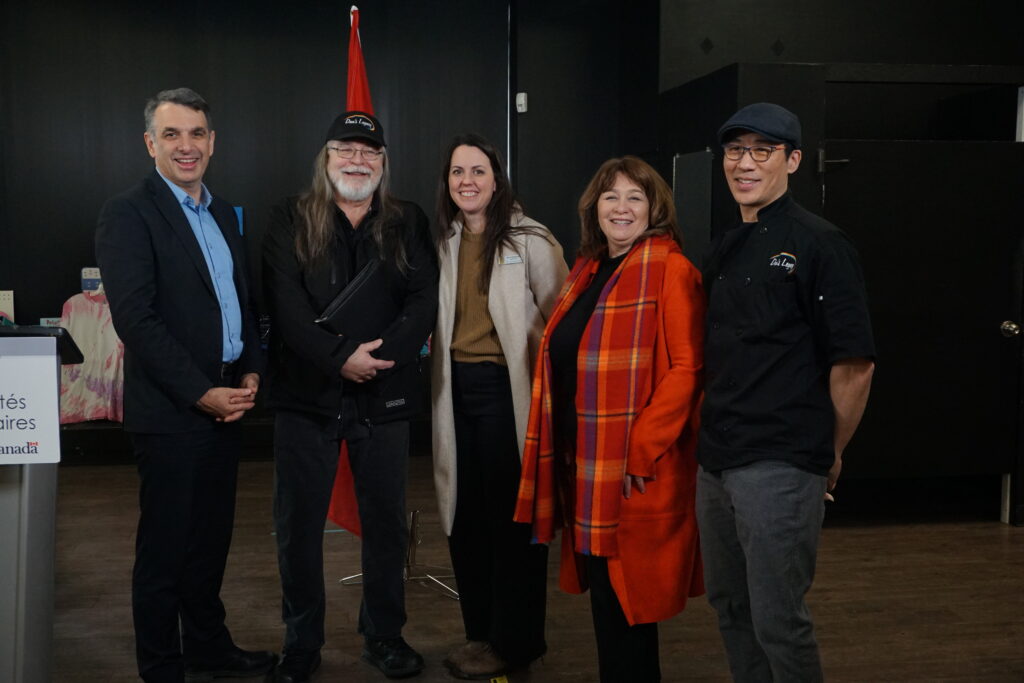 Left to Right: Mayor Patrick Johnstone, Tom Littlewood (Program Director), Councillor Tasha Henderson, Barb Coates (Executive Director), Andrew Wong (Program Manager)
Speakers for Media Event:
Parm Bains, MP for Steveston-Richmond East
Patrick Johnstone, Mayor of New Westminster
Lynda Fletcher-Gordon , Interim Executive Director, Purpose Society
Tom Littlewood, Program Director, Dan's Legacy
For the official news release, click on this link