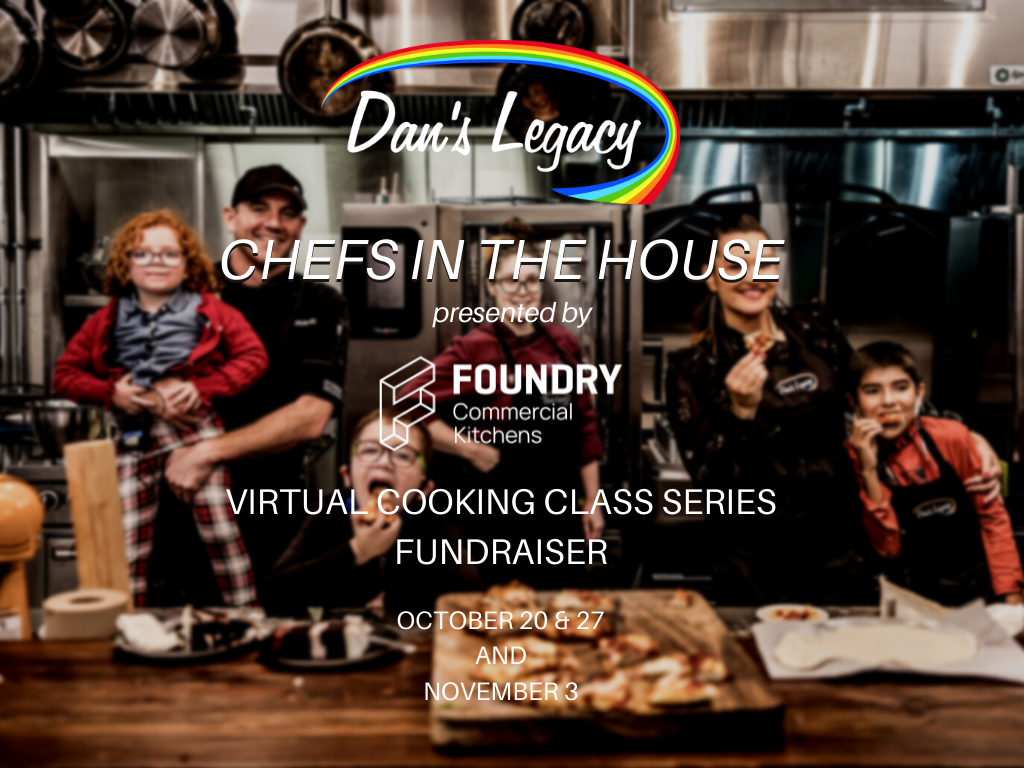 Chefs in the House presented by Foundry Commercial Kitchens (formerly Pacific Restaurant Supply) is back for another year of virtual culinary fun and a new Silent Auction!
Tune in online from the comfort of your own kitchen and follow along as our renowned Chef hosts lead you through a 1-hour interactive cooking demo and teach you how to brine, chop, and sauté your way to perfection.
We're thrilled to announce Erin Cebula will be joining us this year as our host!
With a 21-year career as an entertainment journalist and host, Erin is well known for her work with ET Canada, Urban Rush, Makeover Wish, and Survivor, and also lends her trademark spark to campaigns for BC Children's Hospital Lottery, the BCSPCA, World Vision and more.

Funds raised go directly towards Dan's Legacy's trauma informed counselling programs for
youth at risk in Metro Vancouver.
Wednesday, October 20 – Warm Artichoke Salad with Chef Shay Kelly (live)
Wednesday, October 27 – Juniper Duck with Red Seal Chef Andrew George (live)
Wednesday, November 3 – Toffee Bark with Pastry Chef Alannah Peddie (live)
Cookoff Competition – Chef Karen Dar Woon vs Chef Jesse Hochhausen (pre-recorded show link provided)
Live on Zoom from the commercial test kitchen at Foundry Commercial Kitchens
6:00pm – 7:00pm
Purchase tickets to participate in individual events or choose the
Chef Class Pass to access them all!
$25 Ticket (per household)
$100 Chef Class Pass
Tickets eligible for a partial charitable tax receipt. Your ticket includes admission to the live interactive Zoom event, Q&A with the Chef, and access to our online silent auction.
Ingredient and equipment lists will be sent 1 week prior to each cooking class
along with your private zoom invitation.
Want to purchase a Chef Class Pass but not sure if you'll be able to tune in for each show?
No problem! We are recording each episode and will send you a private link
for later viewing at your convenience.
Bonus Class!
Chef Class Pass tickets also include access to a pre-recorded bonus class featuring two of our top Chefs going head-to-head in a cookoff competition using secret ingredients from
our surplus food program.
We look forward to welcoming you to our 2021 Chefs in the House virtual fundraiser
and celebrating your support!
THANK YOU TO OUR GENEROUS SPONSORS
PRESENTING SPONOR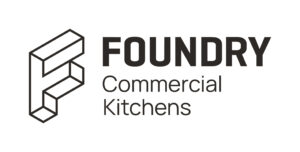 SOCIAL MEDIA SPONSOR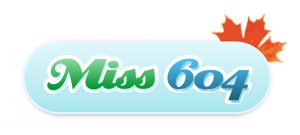 FOOD & FRIENDS SPONSORS