September 21, 2021
Dan's Legacy is pleased to announce that well-known Vancouver celebrity Erin Cebula will host its "Chefs in the House presented by Pacific Restaurant Supply" virtual fundraiser this fall.
Home gourmet chefs are invited to tune in from 6:00pm – 7:00pm, October 20, October 27 and November 3 and learn from the pros in an interactive, live cooking class on Zoom. Funds raised at the event support the charity's trauma informed counselling and life-skills programs for youth at risk in Metro Vancouver.
"We had such a great time with last year's series of shows, that we decided to keep the fun going this year," says Barbara Coates, Dan's Legacy's executive director. "Everyone enjoyed the interactive nature of the event – being able to cook along with the chefs and ask questions in real time. We're looking forward to seeing guests from last year and welcoming all newcomers!"
This year's weekly featured chefs are Shay Kelly (The Caterer) and Andrew George (BC's first Indigenous Red Seal Chef), as well as pastry chef Alannah Peddie (Frolic & Forage). A 4th pre-recorded show, available to Chef Class Pass holders, will showcase the talents of Chef Karen Dar Woon and Chef Jesse Hochhausen competing to create a dish in one hour from a box of surplus food. The competition will be judged by Cassandra Anderton, President of Les Dames d'Escoffier.
Food and cooking are integral to the success of Dan's Legacy's core counselling program, which is supported by its recovered food collection program. Each month the charity collects over 14,000kgs of donated surplus food from three grocery stores in Vancouver and Burnaby, and delivers the product to 14 charitable organizations. A portion of the food supplies Dan's Legacy's food bank as well as its "Intro to Cook" job-skills training program in New Westminster.
The majority of the charity's clients are youth aging out of foster care with significant mental health challenges, many are homeless, and all are hungry. Since the start of COVID-19, Dan's Legacy fielded a 50% increase in referrals from other agencies, as well as identified a 50% increase in hospitalizations for youth with psychosis, overdose and suicide attempts. Dan's Legacy's team of trauma-informed therapists go directly to the youth wherever they are, there is no wait list and its programs and counselling services are free.
Dan's Legacy would like to thank its supporters and sponsors: Presenting Sponsor Pacific Restaurant Supply; Media Partner Global BC; Social Media Sponsor Miss604; Chef Shay Kelly, Chef Andrew George, and Pastry Chef Alannah Peddie; Platinum Sponsor Grimm's Fine Foods; Champion of Change Sponsors Pacific Blue Cross Health Foundation and Ace Excavating Ltd.; Food & Friends Sponsors Redstamp Agency and Squish Juicery.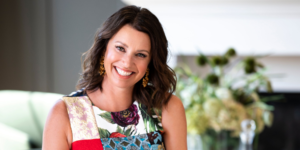 About Erin Cebula
Erin Cebula is a Leo nominated television host and producer, a sought-after emcee and travel writer, and the Content Creator and Culture Builder at Blu Realty. Known for her work at Global BC (Arts & Entertainment), Shaw TV (Urban Rush), HGTV (Makeover Wish) and ET Canada, Erin has also fronted national network specials for SURVIVOR, and History Channel's VIKINGS. Erin also lends her trademark spark to live events and campaigns for BC Children's Hospital Lottery, Capital Direct, the BCSPCA, Whistler Tourism, Eco Fashion Week, TEDX Kelowna, Skookum Festival, Black Hills Winery, World Vision and more. Behind the camera, this globetrotter and smile seeker uncovers unique hotspots around the world for Drift Travel Magazine. She resides in Vancouver with her husband and rescue pup Pickles.
Tickets are $25 per household, or purchase an all access Chef Class Pass for $100.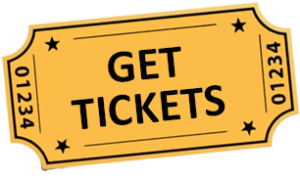 Can't tune in to all the classes? No problem! Each one will be recorded and sent to ticket holders for private viewing later.
We respectfully and gratefully acknowledge that our work takes place on the
unceded and traditional territory of the Coast Salish peoples.