Kwantlen Polytechnic University psychiatric nursing students Umika Vassa and Thanatchaya Tumphet approached Dan's Legacy for their research project with the aim to differentiate the risk levels of clients at Dan's Legacy in order to triage the youth for counselling services based on needs.
The project goals included:
To research the partner sites that have referred the clients to the service and learn how the organization functions.
To identify and differentiate the clients' characteristics of low risk, medium risk and high risk to provide those who urgently need therapy and outreach services as soon as possible.
To collect sufficient data from interviews with the team members in order to understand staff perceptions of risk levels of their clients, as well as collect data from research to help us develop tools to assess clients to ensure they are triaged fairly.
They also researched triage methods that have worked at other similar organizations. Following this, they met with our social workers and outreach team with a questionnaire to get valuable information about our services and youth clients. With this research, they plan to build assessment tools to ensure those who urgently need services are helped as quickly as possible.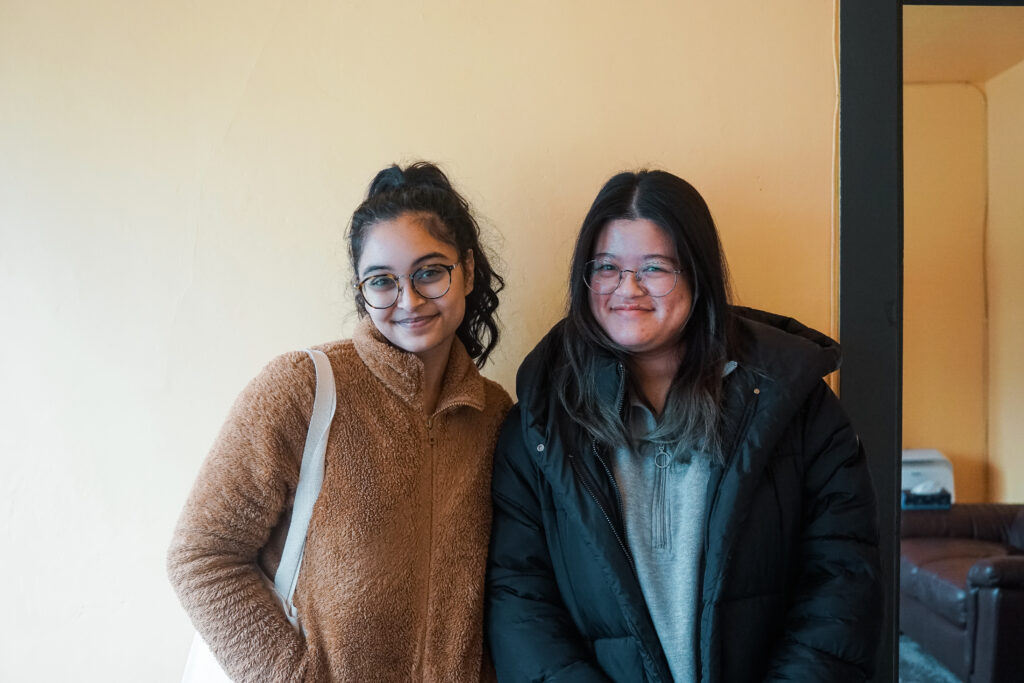 Umika Vassa and Thanatchaya Tumphet at the Dan's Legacy office to interview therapists, outreach team, and social workers.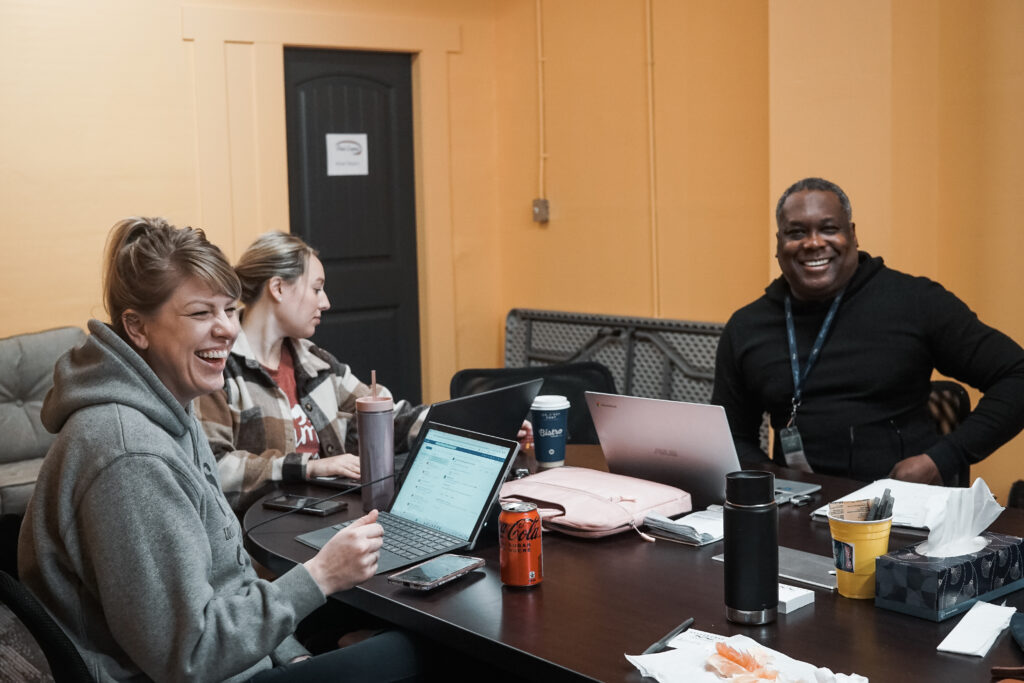 A message from Umika Vassa and Thanatchaya Tumphet:
"Dear staff at Dan's Legacy,
We would like to express our gratitude for your involvement in our project this term. It was very insightful speaking to some of you, learning about this amazing organization and having the opportunity to develop our practice as future psychiatric nurses. We greatly appreciated the time and energy you took out of your days to respond to our questions. We learned a lot about all your roles and the importance of community organizations in mental health care. 
The information you shared with us allowed us to develop a risk assessment tool and framework to hopefully be further discussed and integrated at Dan's Legacy and improve the outcomes for your clients in the future. Attached below is our project report and a quick presentation summarizing our project. If you have any feedback or questions, please feel free to reply and send us your thoughts!"
The team at Dan's Legacy is looking forward to working with Kwantlen Polytechnic University and its students again in the future as it was a great way to identify key components in our work and how we can always strive to implement stronger processes and procedures.
We want to thank Umika Vassa and Thanatchaya Tumphet for choosing Dan's Legacy for their project. We are ecstatic with their final project proposal of "Characteristics Differentiating Youth Clients In 3 Categories for Triage in Dan's Legacy."