April is Earth Month and Dan's Legacy is committed to environmental sustainability, as is seen through our surplus food collection program that diverts thousands of kilos of edible food away from local landfills. We have been collecting recovered food for years, and repurpose it into healthy meals and fully stocked grocery hampers for our youth clients. The food also is used in our Intro to Cook job-skills training program, which has graduated 42 students in the past two years.
In 2022, we diverted 182,200 kg of food from the landfills and turned that into over 300,000 meals for people in the community experiencing food insecurity. Here are the stats:
Data Metrics from 2022
Providing groceries and hot meals is part of our stabilization process for youth, they are more likely to thrive in counselling sessions when they're not hungry. This is a critical component to providing support to our youth clients as we make sure they are always fed nutritious food so they never go home with empty hands and stomachs. We want to thank our partners Food Mesh, Save-on-Foods, and Choices Market for being a part of this astounding program and supporting us in supplementing food for those who need it the most.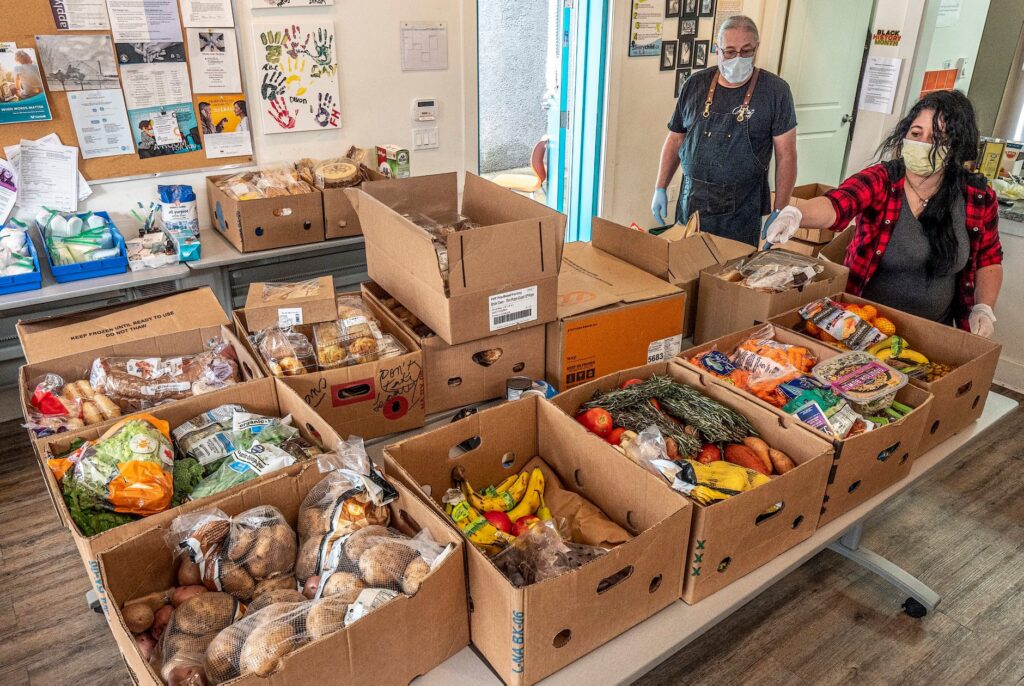 For Earth Month and every day, we will continue our commitment to feeding hungry youth at-risk and doing what we can to protect our fragile environment.
If anyone is interested in supporting the program, we are always looking for sponsors – please contact Executive Director Barb Coates, [email protected]