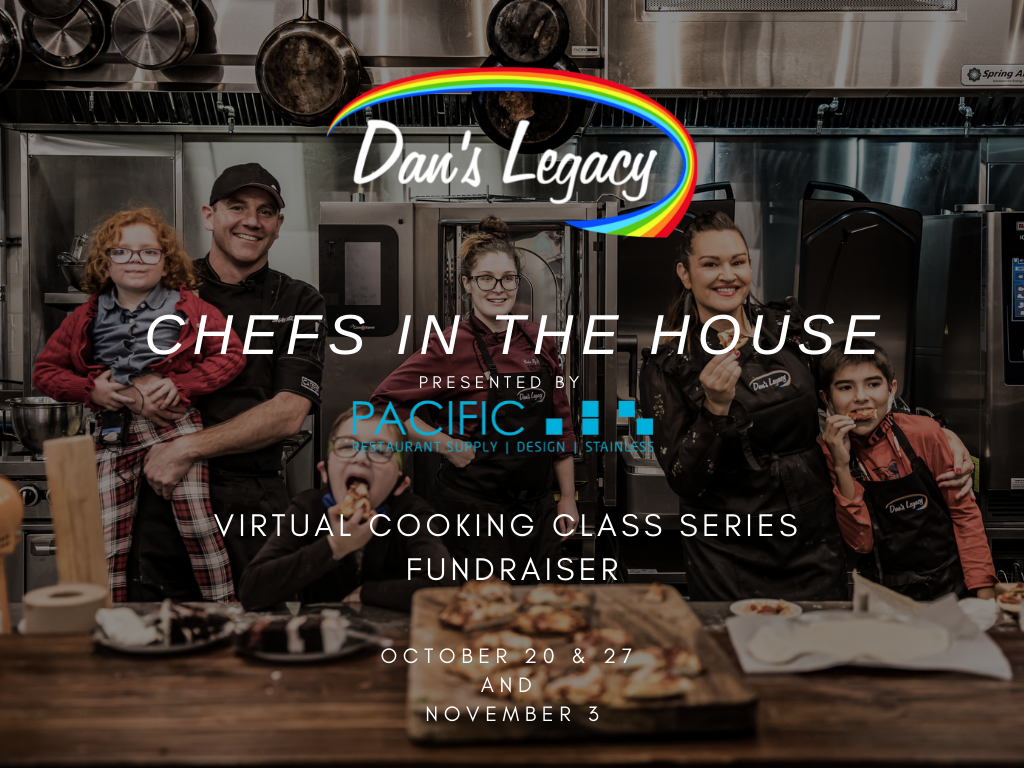 Chefs in the House presented by Pacific Restaurant Supply is back for another year of virtual culinary fun and a new Silent Auction!
Tune in online for a series of 1-hour live cooking classes on Zoom and discover gourmet culinary secrets from our Chef hosts. Zoom in from the comfort of your own kitchen, pour a glass of wine, learn how to make a delicious dish see how everyone else's turned out!  
Wednesday, October 20 – Scrumptious Starter with Chef Shay Kelly
Wednesday, October 27 – Dinner Tonight with Indigenous Red Seal Chef Andrew George
Wednesday, November 3 – Just Desserts with Pastry Chef Alannah Peddie
Cook-Off Competition – Secret Chefs (will be announced soon)! 
Live on Zoom from the commercial test kitchen at Pacific Restaurant Supply
6:00pm – 7:00pm 
Purchase tickets to participate in individual events or choose the
Chef Class Pass to access them all! 
$25 Ticket (per household)
$100 Chef Class Pass
Tickets eligible for a partial charitable tax receipt. Your ticket includes admission to the live interactive Zoom event, Q&A with the Chef, and exclusive early access to our online silent auction. 
Bonus Class!
Chef Class Pass tickets also include access to a pre-recorded bonus class featuring two of our top Chefs going head-to-head in a cookoff competition using secret ingredients from
our surplus food program.
We look forward to welcoming you to our 2021 Chefs in the House virtual fundraiser
and celebrating your support!