Every Thursday from October 8 to November 5, Zoom in to the "Chefs in the House presented by Pacific Restaurant Supply" virtual fundraiser, and learn the secrets of gourmet cooking from the pros! All funds raised go towards Dan's Legacy's counselling and life- skills programs for youth at risk in Metro Vancouver.
Join chefs Bruce Nollert (Cultivated Culinary),  TJ Conwi (Ono Vancouver), Warren Chow (Vancouver Private Dining), Alannah Peddie (Frolic & Forage) and Shay Kelly & Kids (The Caterer) for a 1-hour, interactive cooking class, live on Zoom from the commercial test kitchen at Pacific Restaurant Supply. Participants are invited to cook alongside the chefs in their own homes, and will be provided with a shopping and prep list prior to the class date.
"We cancelled our annual gala fundraiser this year to ensure everyone's safety, but didn't want to miss out on sharing the fun of that event with our supporters," says Barbara Coates, Dan's Legacy's executive director. "Chefs in the House will let us bring the gourmet experience right to our friends, and I think we're going to have a lot of fun in this more personal setting."
Since the start of COVID-19, Dan's Legacy has fielded a 50% increase in referrals from other agencies, as well as a 50% increase in youth hospitalized for psychosis, overdose and suicide attempts. Dan's Legacy's team of trauma-informed therapists go directly to the youth wherever they are, there is no wait list and its programs and counselling services are free.
Dan's Legacy would like to thank presenting sponsor Pacific Restaurant Supply for providing its test kitchen, to all the chefs donating their time and expertise to the fundraiser and to Miss604 for her continued support as Social Media sponsor.
Tickets are $50 each, or purchase a 5 Class Pass for $175. Tickets are eligible for a $25 tax receipt.
Can't tune in to all the classes? No problem! Each one will be recorded and sent to ticket holders for private viewing later.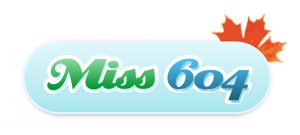 photo credit: Jason Leung